We have a unique connection to the world beyond our windows, one that deserves to be embraced in all stages of life.
From a health and wellness perspective, in particular, the long-term benefits of maintaining close ties to the natural world cannot be overstated. Numerous studies have demonstrated a link between regular access to nature and our own physical and mental wellbeing, as well as the distinctive physiological downsides to those whose access is routinely limited.
As we age, we become more susceptible to physical struggles that may limit our ability to stay self-sufficient and engage with the outside world. Fortunately, recent advances in product design and shifts in design philosophy are now able to bring those experiences much closer to the spaces we call home as we grow older.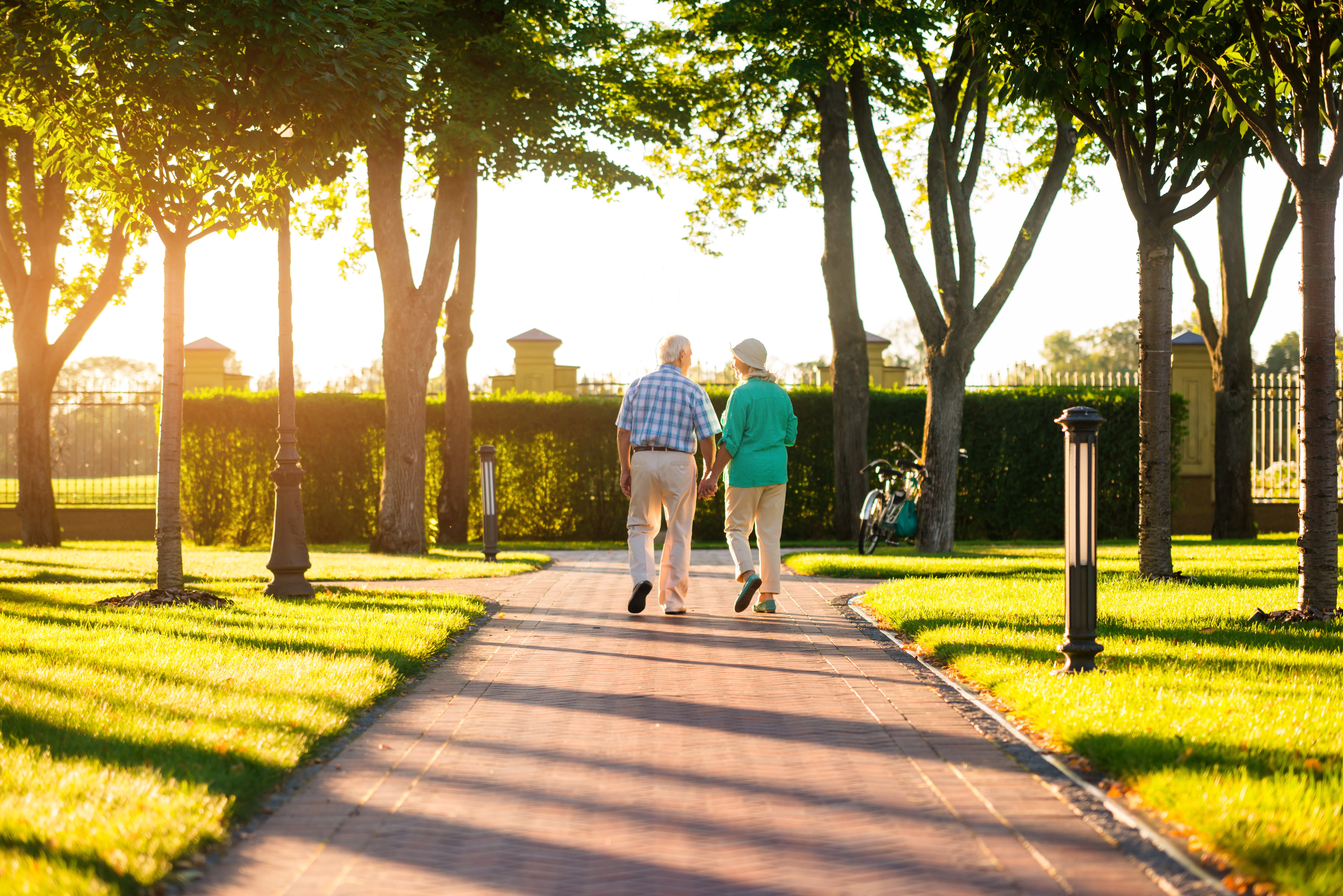 From Bland to Beautiful
One of the most incredible transformations of the past two decades has been the industry-wide shift we've seen in senior living facilities. Where site planners in previous generations stayed faithful to bland and uninspiring color tones for assisted living, memory care and other facilities, today's designers focus on beautifying private and shared spaces with pops of color, compelling natural textures such as wood and stone, and outdoor conversation spaces for hosting gatherings with other community members and visitors.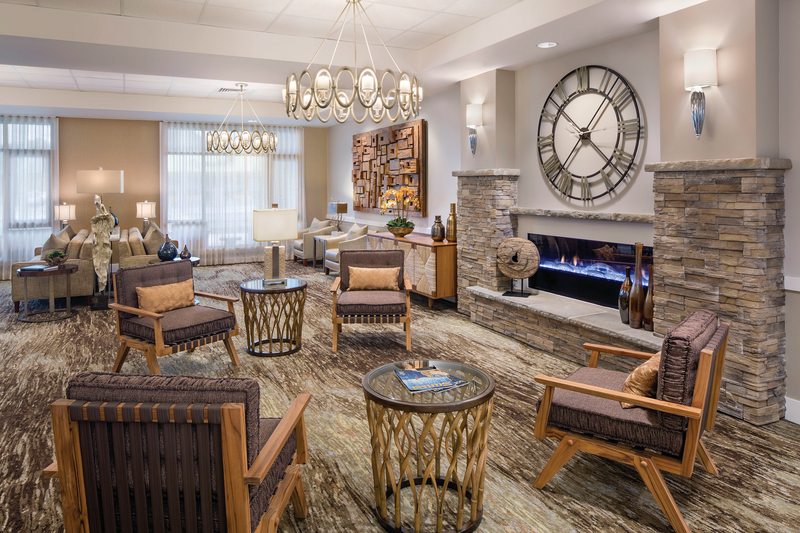 Those who are leading the charge in this field refuse to blindly adhere to the practices of the past, which allows them to create communities that instead offer seniors an experience that speaks to the lifestyle they want to lead for decades to come. In fact, from the inclusion of outdoor kitchens and barbecues to putting greens and activity pads, many senior living facilities have more of a "five-star resort" aesthetic that makes them feel desirable for those who live and work there.
And it's not just the suburbs that offer this resort-like appeal and relaxed, familiar lifestyle. Urban areas utilize rooftop patios, pools and gardens to achieve the same effect.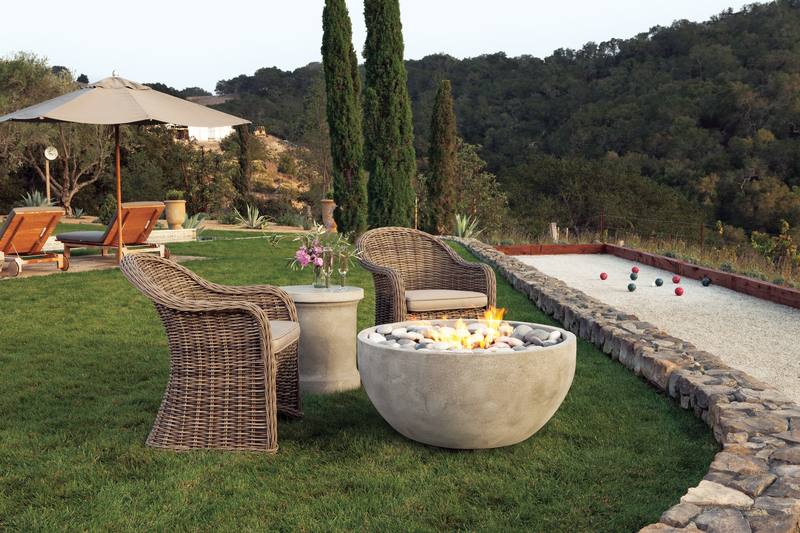 Perfect for Gathering
Beyond the obvious health and wellness benefits of outdoor spaces for seniors, such as regular access to fresh air and the opportunity for light to moderate exercise, there's also an important social component to the experience. Outdoor spaces of every variety represent an opportunity to build community, whether along a tree-lined walking path or around a beautiful fire feature.
Nurturing a sense of community with those around us is one of the strongest needs of the human mind and heart, and there's simply something about outdoor spaces that tends to reinforce the bonds we have to one another as it sustains our desire to commune with the natural world. This sense of connection and harmony can be a vital component of maintaining our health and happiness as we age.
In the context of the COVID-19 pandemic and its enduring impacts, particularly on older populations, outdoor spaces may also represent the only safe options for gathering with loved ones while observing social distancing and other safety protocols. They are a vital and dynamic element of planned communities for people of all ages, primarily because they can offer us access to one another without barriers, screens or other intermediary tools.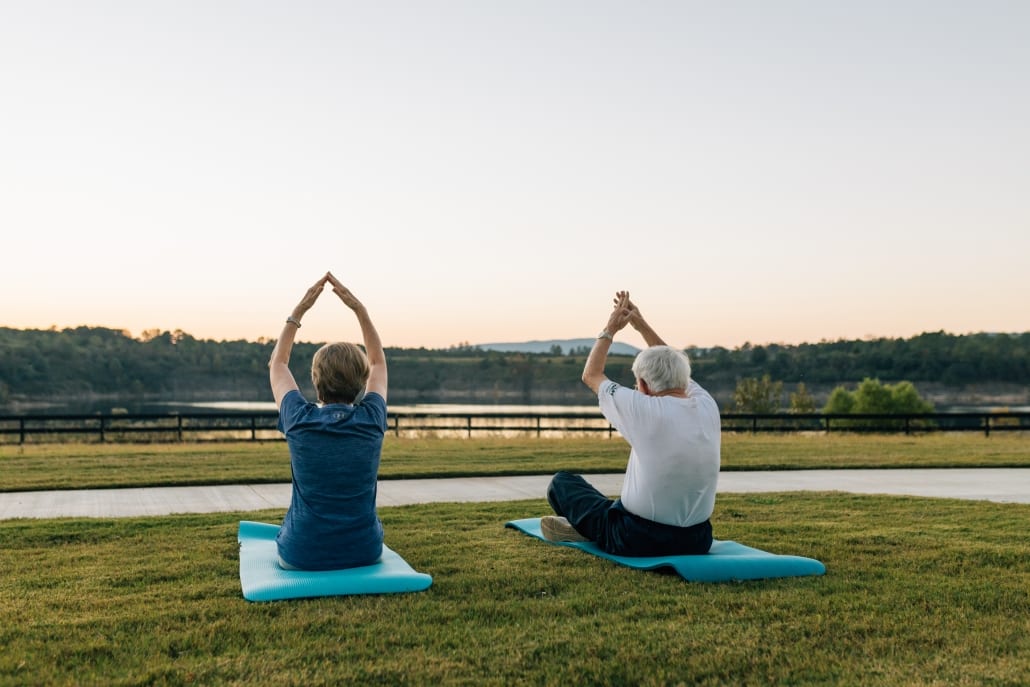 Image Courtesy of The Spires at Berry College
Trend Watch: Intergenerational Spaces
Outdoor spaces also allow us to cross generational divides in intentional ways and continue to share common experiences. One of the most unique intergenerational spaces of the past few years is that of The Spires at Berry College from Greenbriar Development. Located at the foot of Lavender Mountain alongside Eagle Lake in Rome, Georgia, The Spires is deliberately connected to the youthful energy of the college and even hosted part of its two-day groundbreaking ceremony in 2018 as a tailgate party at the campus stadium.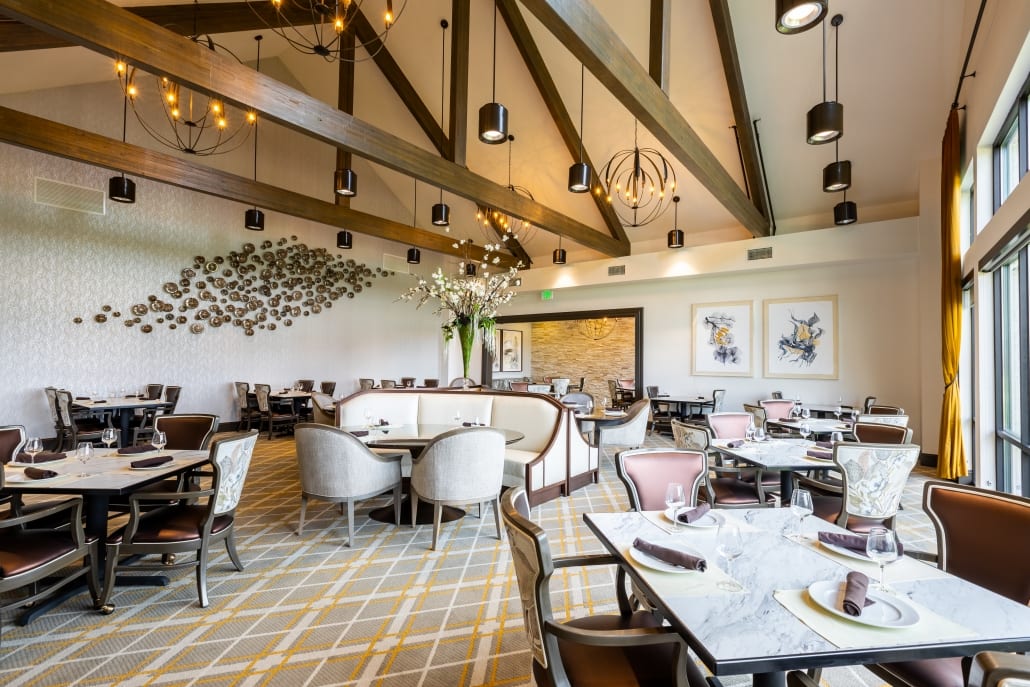 Image Courtesy of The Spires at Berry College
By creating opportunities for intergenerational interactions, The Spires at Berry College has initiated a vibrant new approach to senior living facility design and identity. It represents a beautiful blend of modern-day amenities and rustic relaxation, with 27,000 wooded acres and mountain views to complement its state-of-the-art healthcare and social facilities.
The project won a 2020 Senior Housing News Architecture & Design award, and its innovative approach to promoting intergenerational connections is an encouraging indication of a promising future.