The night sky is a wonder to behold.
Vast and mysterious, there's something primeval and evocative about a moonlit night that draws you in. In some moments that infinite dome of possibility might seem daunting, and in others it reads more like a call to adventure, revealing something about us even as it guards its own secrets. As famous astronomer and astrophysicist Carl Sagan once wrote, "Even today the most jaded city dweller can be unexpectedly moved upon encountering a clear night sky studded with thousands of twinkling stars."
From a less lofty point of view, some of my favorite bonding experiences have taken place under that canopy of stars, and I imagine you could say the same. First as a child and now as a parent, spending a few evenings outside after sundown has given me a number of irreplaceable memories and a desire to gift my own children with similar moments.
Thankfully, there are a number of ways that my family, and yours, can make memories under a canvas of stars without traveling any further than your own backyard: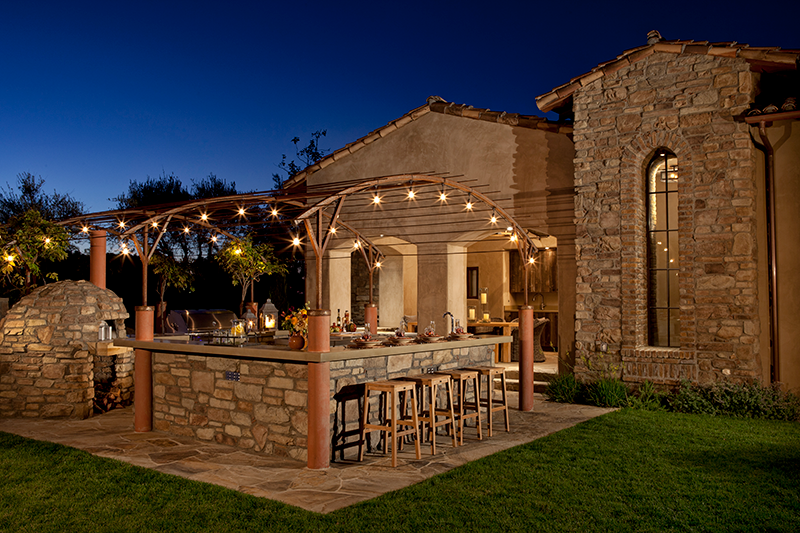 Fire Up an Open-Air Connecting Space
Nothing complements an evening outside better than the warmth and glow of a fire. For eons, fire has represented comfort and security in the midst of a dynamic landscape, and within the context of our own backyards it can also serve the purpose of gathering people together for discussion, focused decision making and simply having fun. Whether you're looking forward to a friendly catch-up or an outdoor date night, an intentional conversation space anchored with a fire bowl or fire pit may be just what's needed to elevate the ambiance as you build and reinforce your personal connections.
If you're looking to create a more dramatic showcase space, then a full-size outdoor fireplace might be the best way to go. Whether wood-burning or plumbed for natural gas, an outdoor fireplace with ample, comfortable seating can open the door to endless evening conversations, family game nights under the stars and even a few solitary moments of solace from the busyness of the day.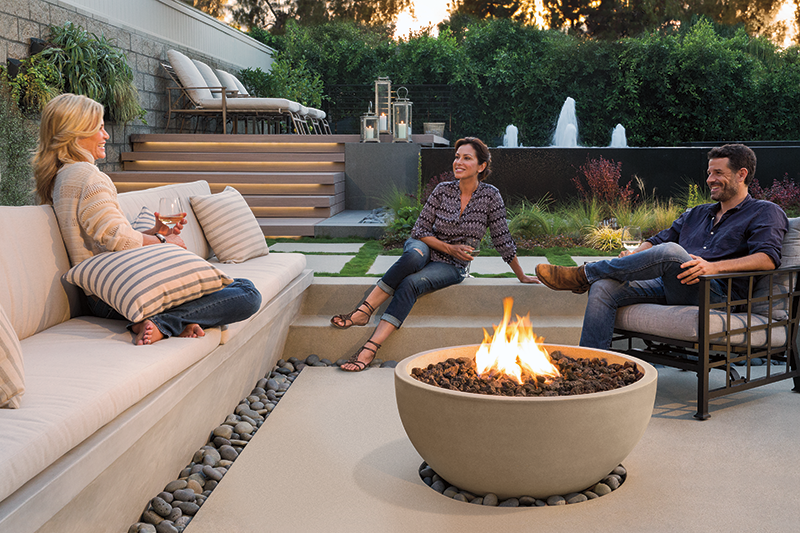 Go "Alfresco Gourmet"
Outdoor dining has been on the rise for years, both in restaurants and at-home and you don't have to be a die-hard gourmand to embrace the natural charm of eating delicious meals under the open sky. It's also a more attainable lifestyle decision than ever before. Today, there are more options at varying price points for elevating your outdoor space with patio seating or a full outdoor kitchen setup, including rapid-install outdoor kitchen "building blocks" that can be custom ordered and configured to match the exact appliances and countertops you prefer, then faced with your choice of materials.
From inviting the whole neighborhood over for four-course meals to simply enjoying over-the-top s'mores with your children, there's so many ways to go "alfresco gourmet" with a well-appointed outdoor kitchen and dining area. Maybe now is the time to upgrade your space from "doable" to "delicious" with design elements that are literally a feast for the eyes.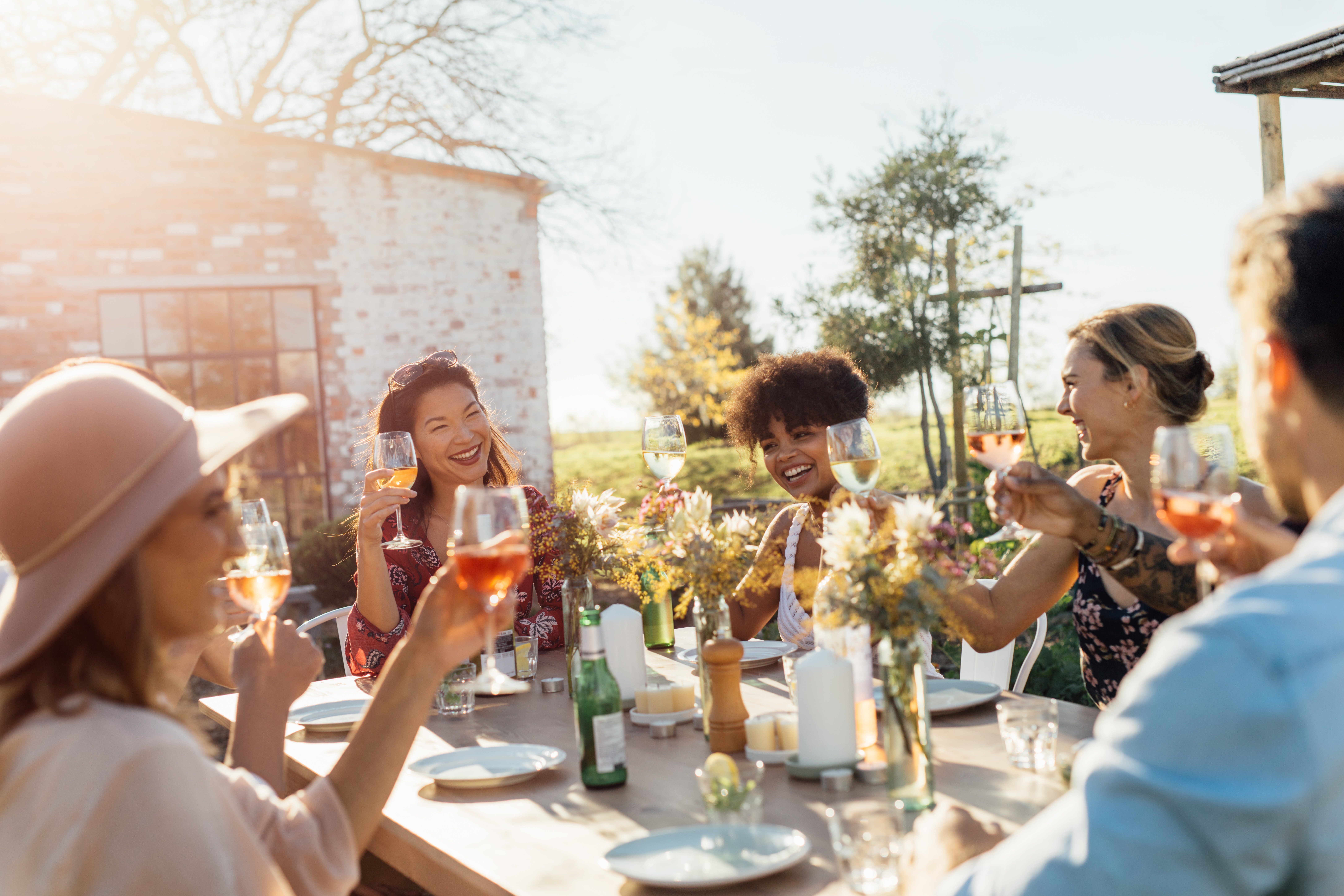 Prioritize the Play Space
One of the things I often tell myself about my children is that "they'll only be this age once." It's a truth that motivates me to do everything I can to help them enjoy the everyday experiences that they'll grow out of before too long. This includes a full range of activities and memory-making moments in our own backyard, from pool time to backyard camping. Truthfully, having unstructured outdoor play time with my youngsters also brings out the kid in me.
One of my favorite ideas for kids is creating a unique play space that draws friends and neighbors in, such as a play structure or treehouse. This provides ample opportunities for them to be physically active while spending time in an outdoor space that is primarily "theirs," where their imaginations are free to roam and wander safely. As each day draws to a close, the various platforms of a play structure or the landing at the top of the treehouse ladder can also provide a great space for stargazing just before bedtime.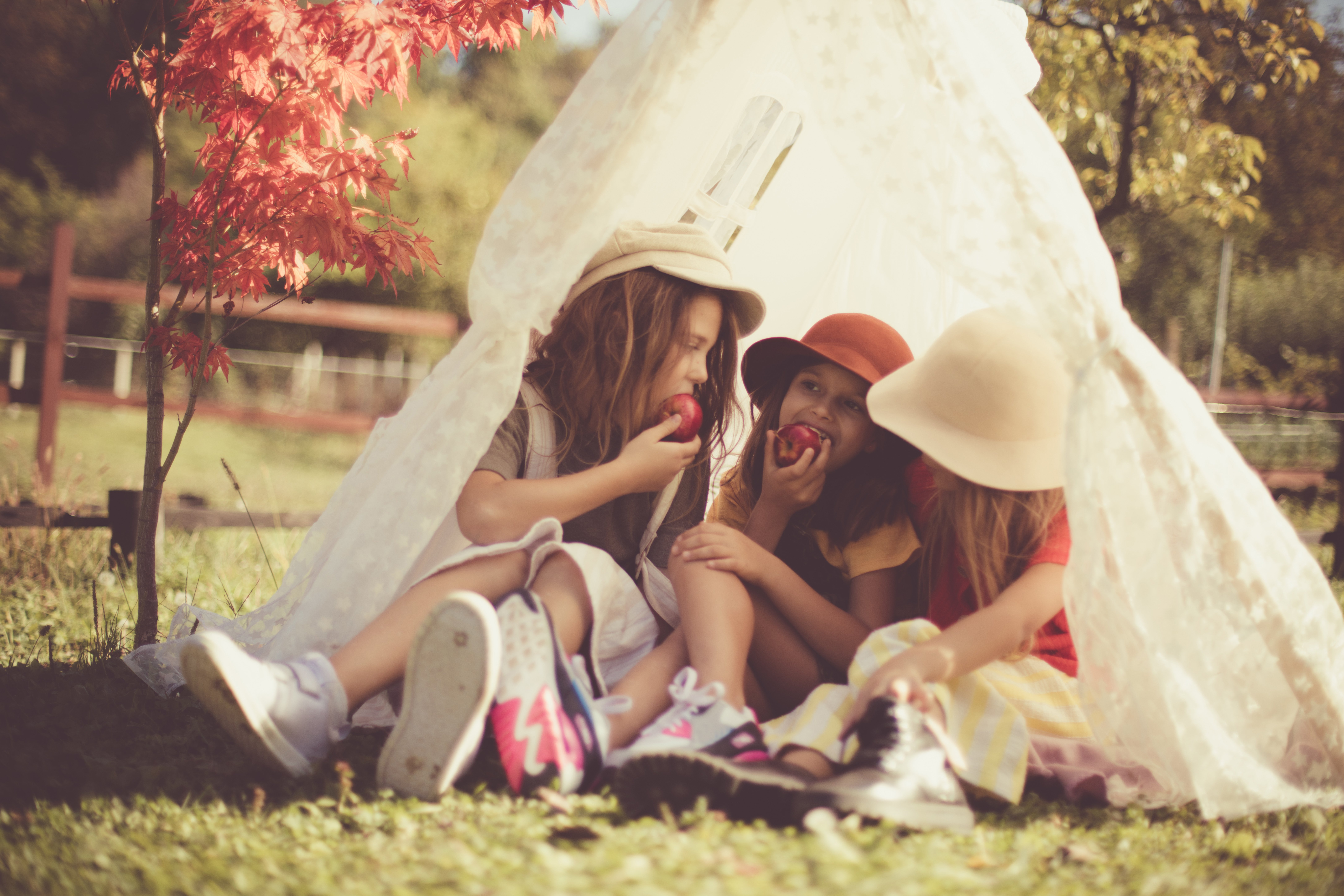 Spending time in the great outdoors fulfills our desire to seek out connections with one another and with the natural world, which is a universal drive that we all feel. Yet we live in an age when family calendars and personal schedules often reign supreme, and where digital technology often beckons us to more convenient and less fulfilling opportunities to engage the world.
In this context, perhaps one of the most revolutionary and inspiring things we can do for our health and wellbeing is to simply go outside.