Nothing quite compares to the allure of a roaring fire and the memories we're able to form in its mesmerizing glow.
Nothing quite compares to the allure of a roaring fire and the memories we're able to form in its mesmerizing glow. The dancing flames draw us near with an indescribable magic, and its warmth is particularly enticing in the cold months of winter. Although most of us no longer rely on fire as our only source of warmth and comfort, we still feel an instinctive pull toward its comforting ambiance.
At its core, what captivates us most about a picturesque fire on a cold night is the same thing that has always drawn us in: connection and relationships. Whether indoors or out, the intricate flicker of the flames provides an echo of continuity between our orderly everyday spaces and the wild, winsome spirit of the natural world. And that sense of an evolving relationship between ourselves and our surroundings can add layers of depth to the way we spend time with our loved ones, particularly during the winter holiday season.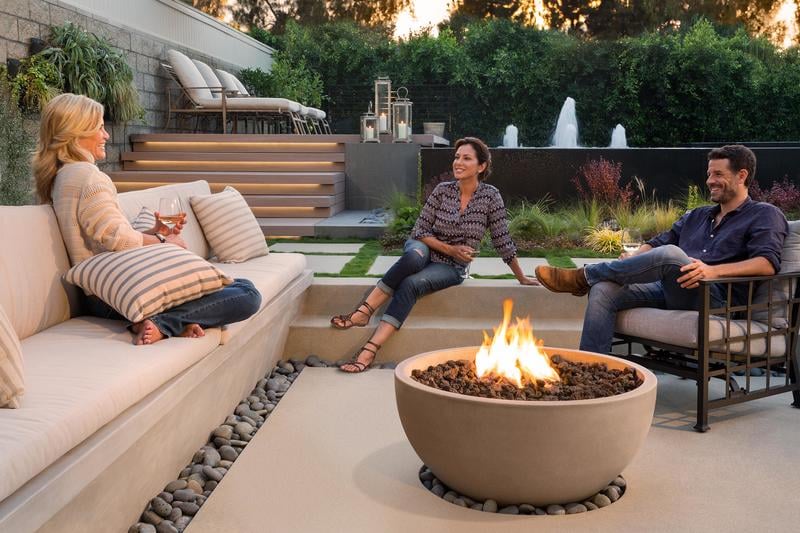 If you are one of the millions of holiday hosts who rely on firelit focal points to anchor conversation during a seasonal get-together, here are two simple ways to ignite lively interactions this season:
Inside: Offer One-of-a-Kind Warmth
We all love to catch a spark of inspiration from standout spaces on Pinterest or Instagram, but the fact of the matter is that the holiday experience is unique in every home. Rather than racing to keep up with the latest trends in holiday décor and seasonal mantel styling, one of the most effective ways to warm up your space is by giving it a one-of-a-kind look and feel. For starters, the fireplace is a particularly eye-catching place to start (and, for the record, it can serve as the perfect backdrop for a holiday party photo station).
Let the instinctual pull toward the warmth of the fire work its magic on holiday houseguests, then take a step beyond the ordinary when it comes to mantel styling and design embellishments. This may include a statement art piece or lavish greenery that brings more of the natural world indoors. If you gravitate toward a more playful aesthetic, this year might be the perfect time to introduce a sculptural accent piece, such as a reindeer or snowman, or even an oversized nutcracker beside the hearth.
The point is to make it a memorable experience with elements that will keep people talking long after they've left.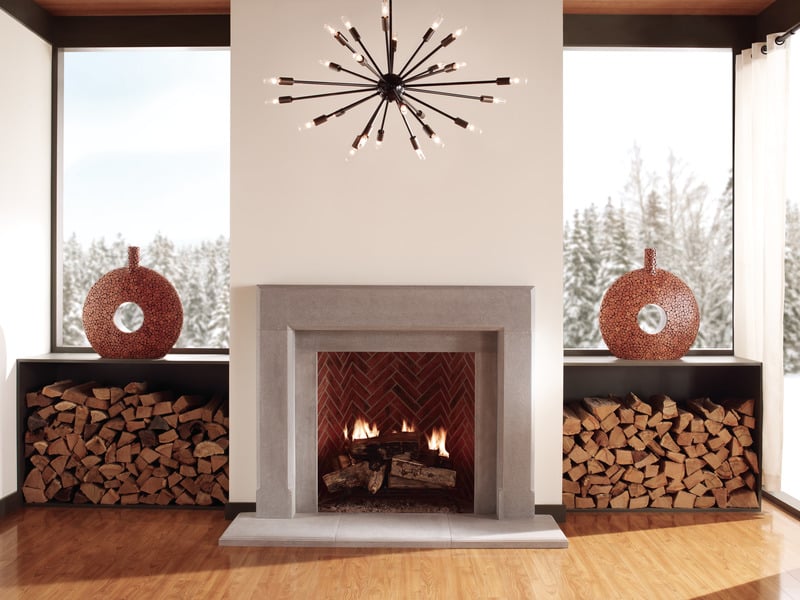 Outside: Have a Happy, Hygge Holiday
Nothing captures the spirit of the holiday season quite like an evening spent under the stars, gathered around the warmth of a fire. And no matter what climate you live in, creating a memorable outdoor holiday space may be more attainable than you think. After all, any number of partygoers in cold-weather countries have learned to layer in the warmth instead of retreating from frigid temperatures.
Kick off the experience with a well-lit pathway to your outdoor fire feature, accenting the journey with the gentle glow of warm-hued pathway markers. This helps to anchor your space, invite others in and treat the fire feature as a destination unto itself. Next, elevate the ambiance for a night of warm conversation with plenty of outdoor seating, and maximize the comfort factor by adorning every surface with an array of plush pillows, faux furs and textured throw blankets that work together to bring the cozy spirit of hygge to life.
Even if the temperature is low, your guests' spirits shouldn't be.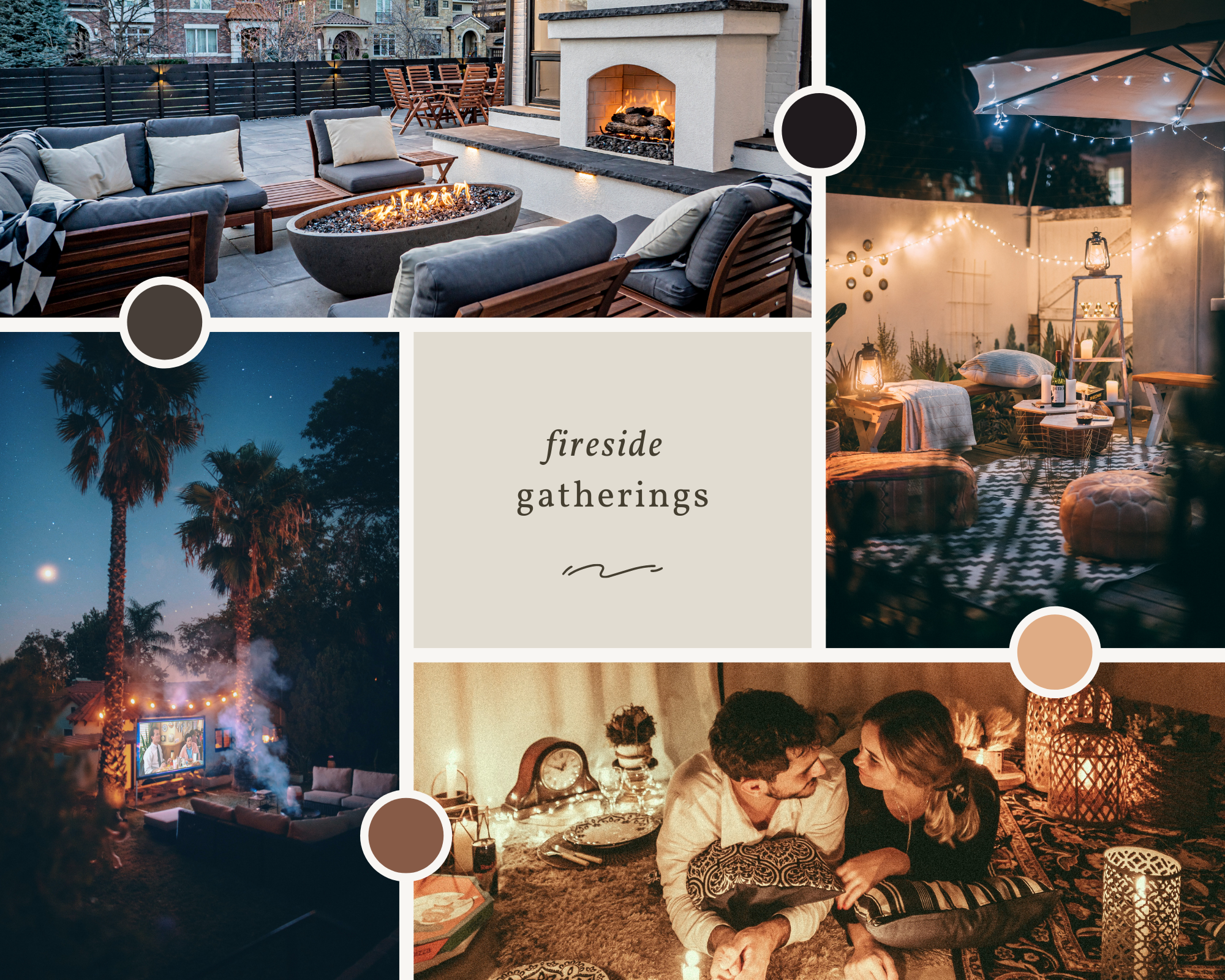 Outdoors or in, there are endless ways to elevate the existing allure of our fireside gathering spaces into cozy-chic showcases that are perfect for entertaining and celebrating this holiday season.