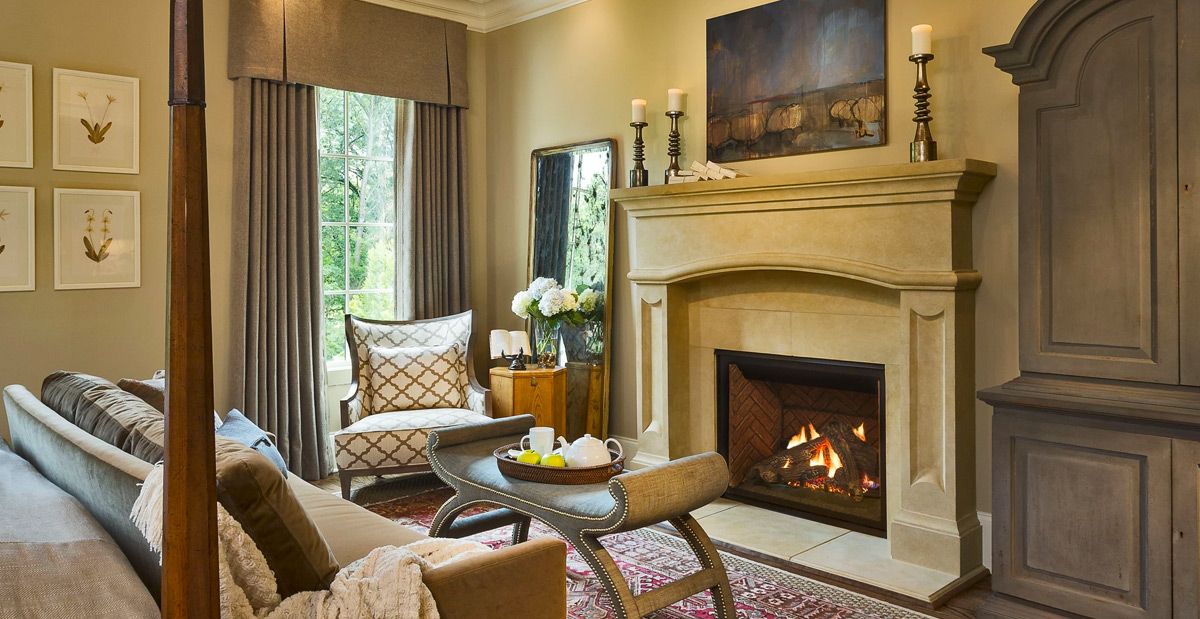 Elegance and beauty adorn The Annalisa with its gently sloping arch and detailed carvings. Its scale is designed for larger rooms, perfectly suited for elegant and casual settings alike.
The Annalisa
Everything's included:
Stone mantel & legs, Ledger Board & Screws for easy install, 3 trim panels with matching color/finish, Color Matched Caulking (1), Large tube of adhesive, 3 oz bottle of color wash for touch ups, shims.
Colors & Finishes:
Fireplace Surrounds are available in four colors designed to represent various types of natural limestone. Choose from Honed, a smooth surface or Travertine, a more textured surface. Both include color and texture variations, providing the authentic character and attributes of natural stone.
Sample Kit:
Our Sample Kit is available as a convenient way to view all the different colors and finishes directly in your home.
Find Your Perfect Finish
Experience the soft and luxurious limestone finishes by Kindred Outdoors & Surrounds.
Available in four unique colors and two handcrafted finishes.
Order a Sample