Hearth Riser Center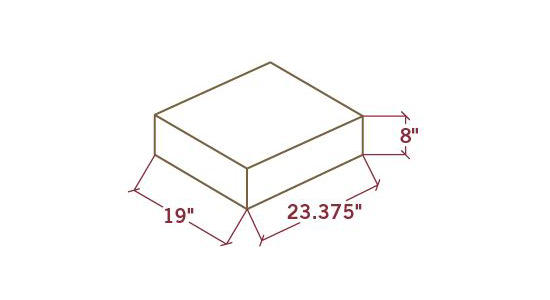 The Hearth Riser Block Center is a single riser block used to expand the length of our Hearth Riser Block 3-pk (sold separately). The Center Hearth Riser Block seamlessly integrates with the Hearth Riser Block 3-pk. The sides are straight cut for clean, consistent joints in the front of the hearth.
1 Center Hearth Riser Block per pack.
For use with Hearth Riser Block - Set of 3. Center Hearth Riser Blocks are used as an additional center insert to lengthen the overall hearth.
Find Your Perfect Finish.
Experience the soft and luxurious limestone finishes by Kindred Outdoors & Surrounds.
Available in four unique colors and two handcrafted finishes.