Wonderous and inconceivable, there are few things in life that compare to the unique experiences we make when we travel. Whether your ideal escape looks like an annual family stay in a beachside cottage or a year-long backpacking adventure across a foreign land, the memories you make trying new foods, navigating unfamiliar roads, and embracing different cultures will open your mind and inspire curiosity.
Typically, the only drawback to these impactful moments is that they are inherently transient, inevitably striking us with a case of wanderlust the second we arrive home and settle back into the routine of our daily lives. But what if there was a way to make the thrill of "getting away" a more permanent part of our experiences at home?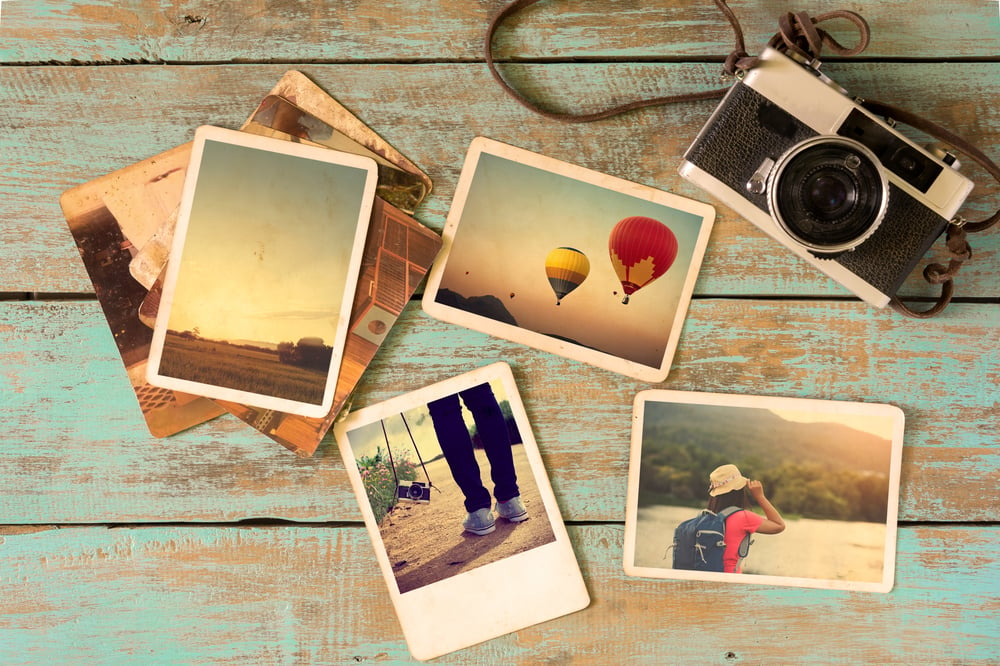 Landlocked and Loving It
Often perceived through the guise of permanence and routine, the construct of 'home' is much different than that of travel. While home provides us with a sense of security that feels congenial in its own right, it sometimes falls short in its ability to inspire our daily lives with the same euphoric state of escapism we experience through traveling. However, whether as a byproduct of our socially distanced experiences recently or simply because time has changed our perspective, now is the perfect time for each of us to lean into possibility and adjust our perceptions of what 'home' can represent and what it has to offer.
Now is the time to create a space that satiates our feelings of wanderlust and embrace the spirit of exploration at home. Thankfully, there are a number of ways to mimic the experience of travel and capture that spirit of escapist comfort in our everyday lives through design, without looking further than our own backyards:
Product Featured: Infinite Fire Bowl
Color & Texture
Souvenirs and postcards are great ways to commemorate your trips, but they only go so far when it comes to capturing the spirit of your travels. The essence of a destination is highly distinguishable through color and texture, each place creating a unique palette through its architecture, art, foliage, tradition and food, to name a few.
When styling your backyard retreat, take notice of the pillars that make your favorite destination unique. Maybe you are most inspired by the ornate patterns and rich hues of red, orange, blue, and fuchsia you experienced while visiting New Delhi, India, or you want to channel the Mediterranean aura of Santorini, Greece, through its iconic shades of blue, light sands, white buildings, and the bright pink flowers of the bougainvillea trees.
These picturesque landscapes can be reflected in your own backyard, mimicking colors and textures. Transport yourself back to the cobblestone roads of Spain with a stone veneer accent wall or escape somewhere coastal with seagrass throw pillows. The possibilities are endless.
Product Featured: Metropolitan Signature Kitchen with Cultured Stone Golden Buckeye - Limestone
Tree's Company
Much like color and texture, the natural elements of a destination broadly impact your connection to the environment and the way it makes you feel. Your dreams of zenning out in a tropical oasis can become a reality by planting brilliantly colored bird-of-paradise and lush palms, mimicking the coastal terrain through stone accents, and incorporating an inviting fire feature--perfect for escaping the stresses of your daily life. Better yet, throw in a hammock and prepare a piña colada for the ultimate backyard retreat!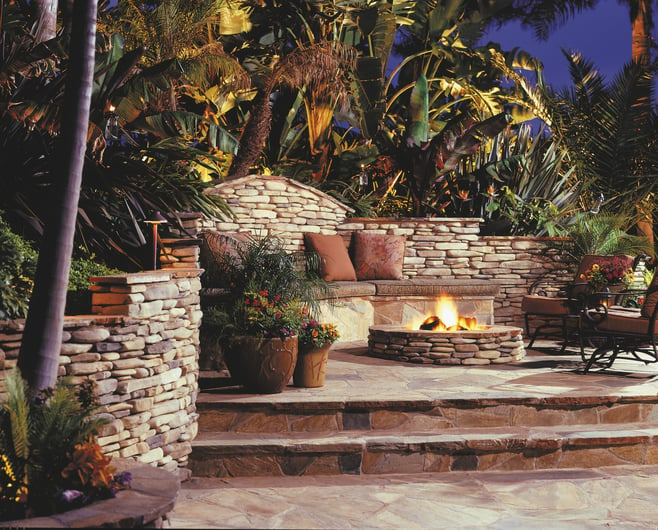 Product Featured: Lyra Fire Bowl
Incorporating indigenous elements and plant species will help your space speak to the senses on all levels with pops of color and natural aromas. It's much easier to channel the tranquility of that unforgettable rural mountain idyll when your senses are provoked by the fresh smell of pine trees and a warm crackling fire. Textured walls, water features, outdoor fireplaces and native plant species are all ways the natural terrain of your favorite destination can extend to your daily life.
Product Featured: The Sherwood Wood Burning Fireplace
When it comes down to it, the allure of travel doesn't require a plane ticket or a passport to make a reality. Sometimes, it is more a state of mind. The traveler mindset can be embraced by a simple shift in perspective and by finding ways to fulfill our wanderlust desires in our everyday lives. Bring the tourist mentality to your everyday spaces by saying 'yes' to new opportunities, slowing down from the fast pace of life and being more intentional about spending quality time with your loved ones.
This simple shift in perspective can make all the difference in our perceptions of home. By opening up our daily lives to this incomparable sense of wander-ful wonder, we can cultivate an environment that evokes deeper value and richer experiences in our seemingly mundane routines.
Perhaps finding the spirit of travel isn't much harder than curating and then enjoying our very own backyards.