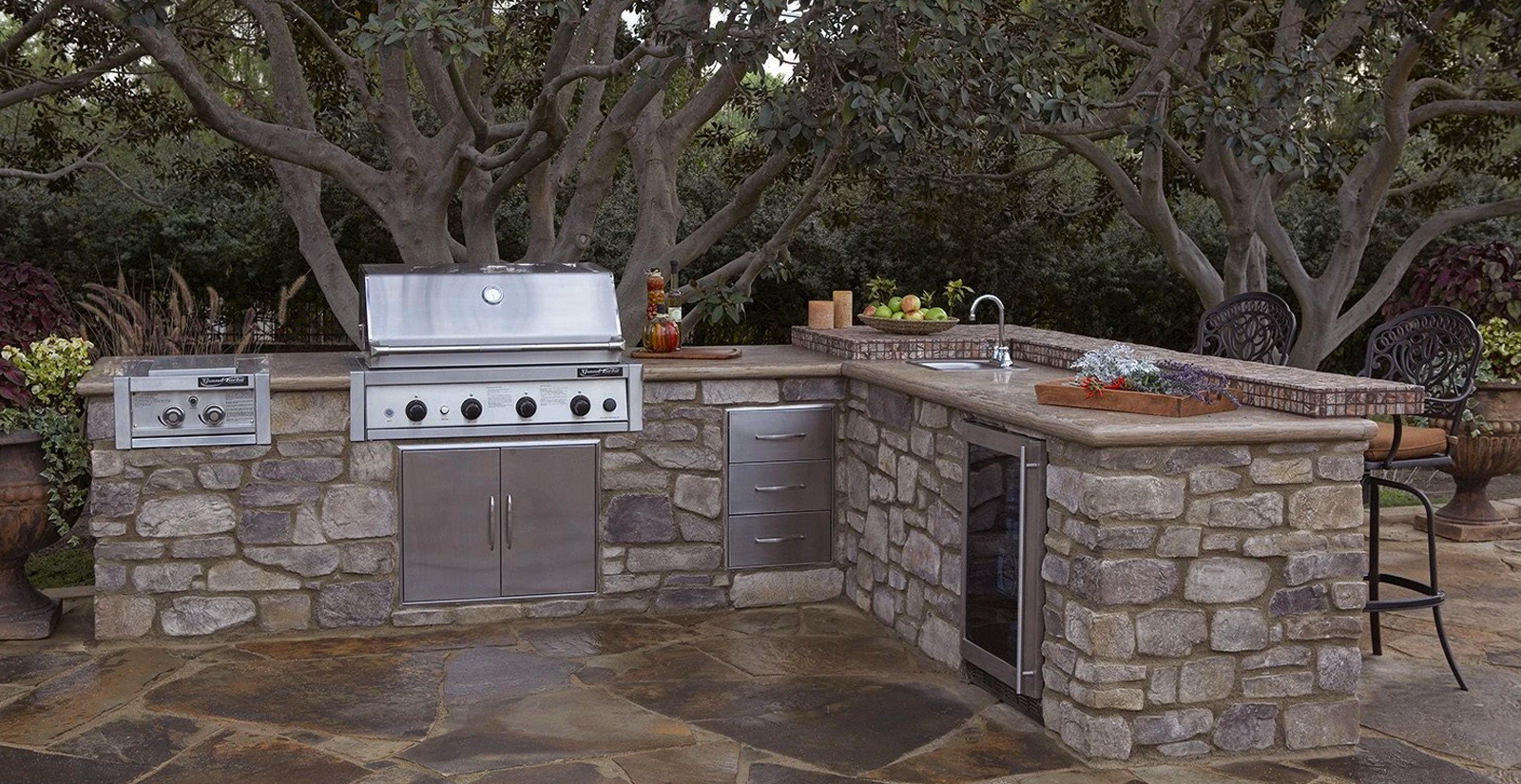 Coastal Ranch Signature Kitchen
The Coastal Ranch is one of our most popular L-shaped kitchens. At approximately 11'x8', this kitchen is designed to maximize appliance space and still provide ample entertaining with the raised bar counter.
Coastal Ranch Signature Kitchen
Signature Kitchens
are an easy solution to creating the timeless look and feel of a stone masonry kitchen. Each Signature Kitchen ships complete with all the necessary cabinets, bolts and end-caps. Finalize your outdoor design by selecting the stone or brick finish, appliances, and countertop of your choice.
Please note:
Stone or brick finishes, countertops, and appliances are not sold through Kindred Outdoor & Surrounds.